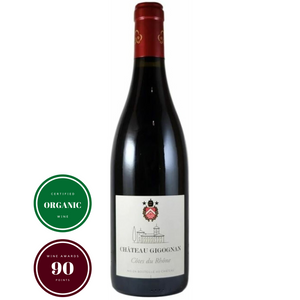 Bright aromas of red fruits such as strawberries and blackberries with a light spicy note. Round and silky tannins, great fruitiness.
Rating:
- 1 star - Hachette Guide 2021
- Gold Medal - Avignon Organic Wine Competition 2021
ALC (%): 14.5
Variety:55% Grenache, 20% Mourvedre, 15% Syrah, 5% Cinsault, 5% Carignon
Food pairing: Perfect as an aperitif and to accompany any type of southern European style cuisine and summer grills.
Volume available: 750 ml